Free Promotional Samples: High Performance Uncooled Mid-IR Detectors (Closed)
Nanolight, Inc. is offering free high-performance uncooled PbSe mid-IR detectors to potential customers. The team of OU opto-electronic group and Nanolight, Inc. has recently clarified a nearly century long argument for PbSe PC detector and developed an optimized fabrication process for Pb-salt uncooled PC detectors. This research lead to a record high D* of PbSe mid-IR PC detector (http://nano-light.com/pbse.php). The specification sheet for 2mmx2mm PbSe detector can be found below.

Please complete the form to request a quote and a possible free test sample.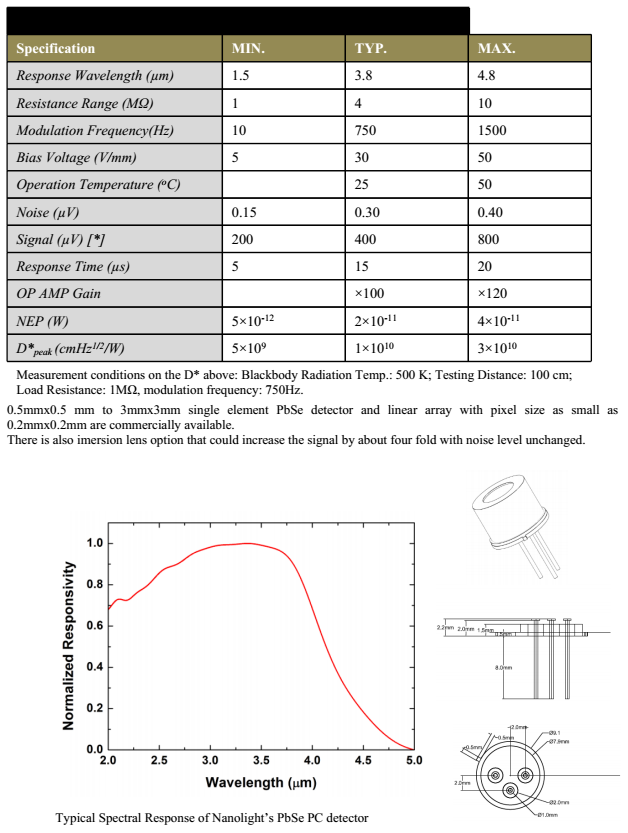 Nanolight and OU team produce uncooled PbSe detector with a record high detectivity. Read more
Nanolight, Inc. is a high-tech company whose mission is to research and develop semiconductor nanofabrication techniques for implementation in cutting-edge infrared laser and detector systems and to assist others in their product development efforts by providing epitaxial-related services and acting as a distributor for nanofabrication equipment.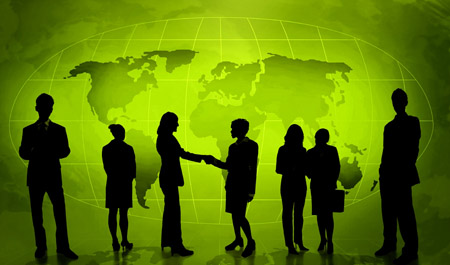 Founded as a spin-off company of the University of Oklahoma (OU), Nanolight plans to advance IV-VI materials, devices, and associated nanofabrication techniques to the forefront of infrared technology. Through collaborative research and development efforts with the Opto-electronics Group at OU and other industrial partners, Nanolight plans to commercialize high performance IV-VI infrared laser and detector systems. Through an agreement with OU, Nanolight also offers epitaxial-related services to other institutions. These services include wafer polishing and epitaxial growth. Additionally Nanolight serves as a distributor of nanofabrication equipment. As equipment sales and customer satisfaction are important aspects of the company, we strive to supply high-quality equipment at a lower cost than our competitors.